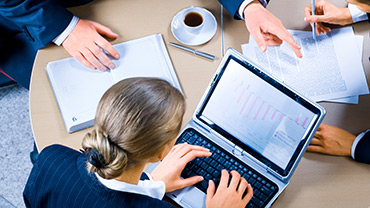 Abstract:
This book constitutes the refereed postproceedings of two workshops held at the 5th International Conference on Social Informatics, SocInfo 2013, in Kyoto, Japan, in November 2013: the First Workshop on Quality, Motivation and Coordination of Open Collaboration, QMC 2013, and the First International Workshop on Histoinformatics, HISTOINFORMATICS 2013.

The 11 revised papers presented at the workshops were carefully reviewed and selected from numerous submissions. They cover specific areas of social informatics. The QMC 2013 workshop attracted papers on new algorithms and methods to improve the quality or to increase the motivation of open collaboration, to reduce the cost of financial motivation or to decrease the time needed to finish collaborative tasks.

The papers presented at HISTOINFORMATICS 2013 aim at improving the interaction between computer science and historical science towards fostering a new research direction of computational history.

Content Level >> Research; Keywords >> collaborative computing – communities – computational history – digital humanities – humancentered computing – open collaboration – social computing – social graph – social informatics – text semantics; Related subjects >> Database Management & Information Retrieval – HCI – Information Systems and Applications.
 
Reference:
(Akiyo Nadamoto, Adam Jatowt, Adam Wierzbicki, Jochen L. Leidner), In Social Informatics: Revised Selected Papers from SocInfo 2013 International Workshops, QMC and HISTOINFORMATICS, Kyoto, Japan, November 25, 2013 (Akiyo Nadamoto, Adam Jatowt, Adam Wierzbicki, Jochen L. Leidner, eds.), Springer, volume 8359, 2014. ((Proceedings of the Satellite Workshops held at the Fifth International Conference on Social Informatics: the First Workshop on Quality, Motivation and Coordination of Open Collaboration, QMC 2013, and the First International Workshop on Histoinformatics, HISTOINFORMATICS 2013))